BISS RBIM CH Enchanted's American Anthem

BISS RBIM CH ENCHANTED'S AMERICAN ANTHEM, TC, CHIC
12 March 2007 - 27 December 2011

RIP Our Girl Until We Meet Again Over the Bridge.

Star was a real shining star.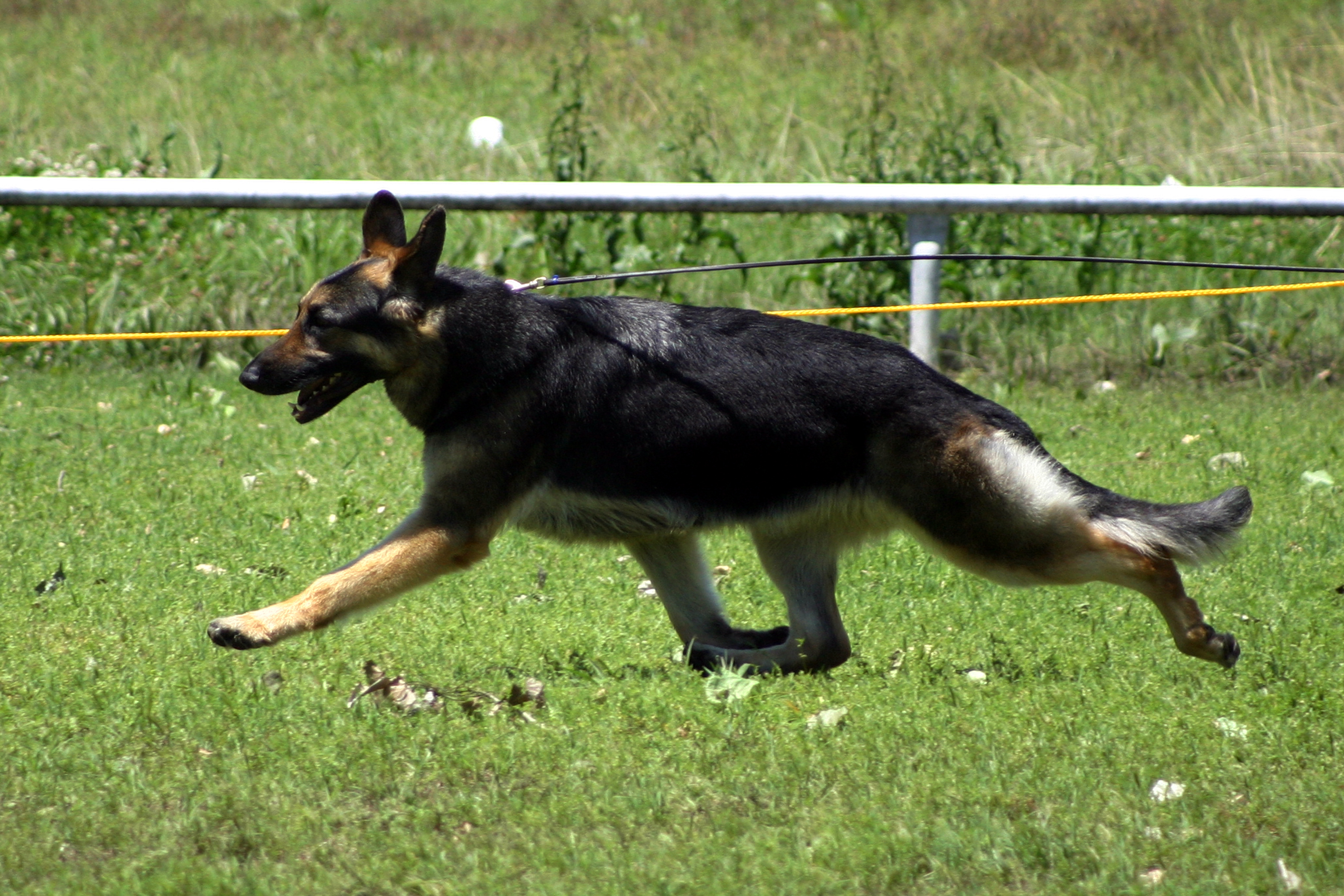 Here is BISS RBIM CH Enchanted's American Anthem "Star"
in motion.  She finished her Championship at 26 months
under some very prestigious GSD Judges...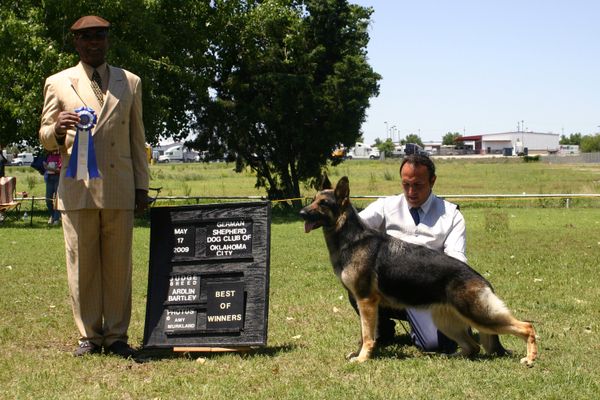 Star completing her Championship under Judge Bart Bartley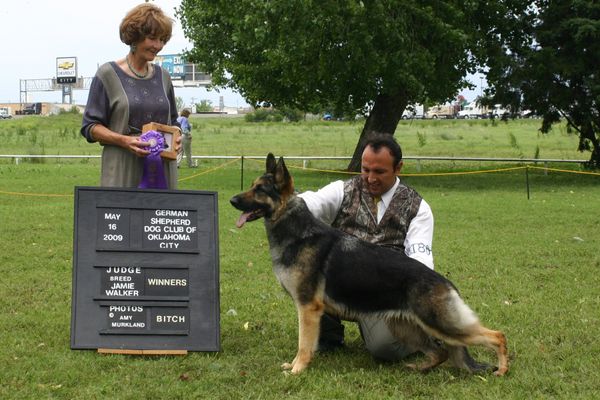 Star winning her second Major under Judge Jamie Walker of
Windwalkers GSDs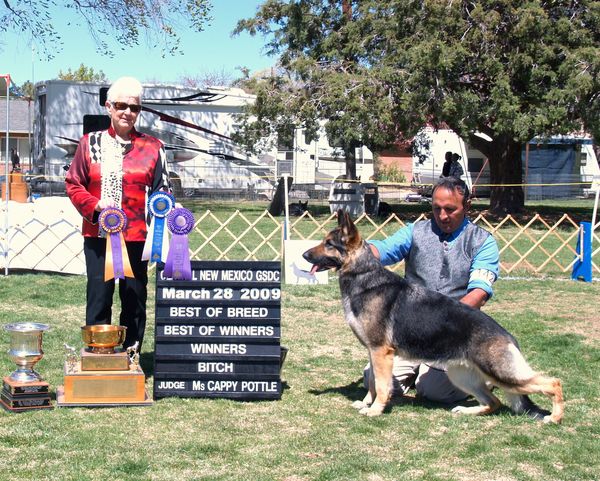 Star receiving her first Major and going BISS under Judge Cappy Pottle
of Covey-Tucker Hills GSDs

At the SP Amateur Maturity, handled by her Dad, under Judge
Stacy Spears, she went BOS.

Then, at the SP Maturity, handled by Sergio Espejo,
under Judge Karin Wagner, whe went Reserve BIM.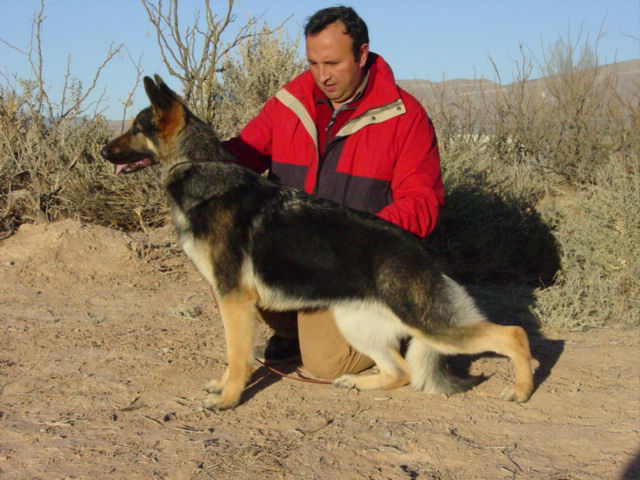 Here she is again at 10 months--This time with a pro...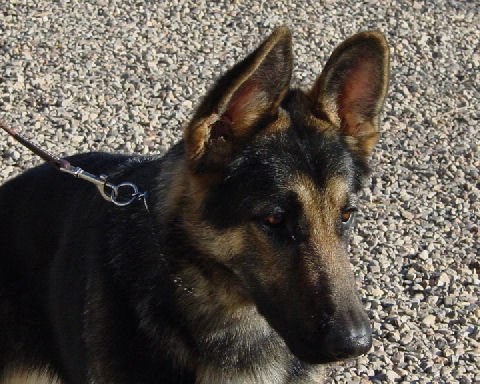 What a beautiful face...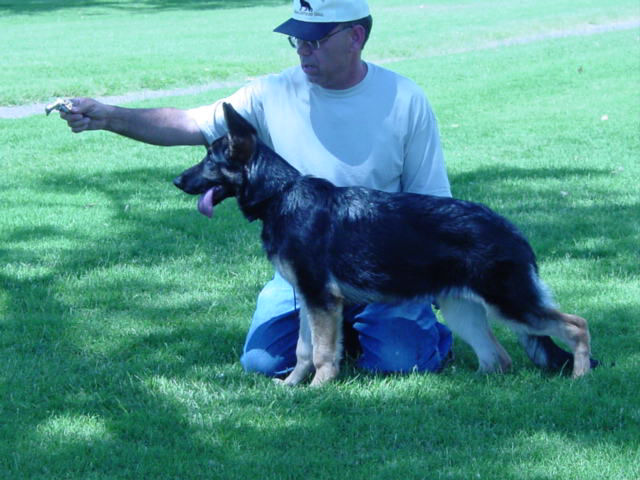 Here she is at 5 months...still beautiful...
BISS RBIM CH ENCHANTED'S AMERICAN ANTHEM TC
CH Kenlyn's Coach HiCliff Kaleef ROM

AOE SEL EX CH KISMIT'S SIGHT FOR SORE EYES ROM TC PT HIC

AM/CAN GV CH Welove DuChien's R-Man ROM

CH WeLove DuChien's Matthew

WeLove Langenau's Lucille

Kismet's Sweetheart Deal ROM

GV CH Proven Hills Banker of Altana ROM

Pinebuck's Myra of Kismet

AM/CAN SEL EX CH TR's QUINTESSENTIAL V KENLYN ROM

CAN GV/SEL CH Jag of Fran-Jo ROM

SEL CH Kenlyn's Illuminator v Fran-Jo ROM

CH REBBECCA OF FRAN-JO DECATHLON

T.R.'s Pandora v Kenlyn ROM

CH JERRWEN'S GEORGIANA HIC

AOE SEL EX CH UTOPIA'S MEET JOE BLACK ROM HT TC

CH Rohan's Glass Palace ROM

Yorkdom's Pharoah of Bethesda ROM

CH Leiter's Excalibur ROM

Utopia's Episode v Bachachers ROM

SEL EX CH JERRWEN'S MALIBU BREEZE ROM

GV CH Hickory Hill's Bull Durham ROM TC HIC

1996 GV CH Stoneway's Uecker ROM

CH JERR'S AN AFFAIR TO REMEMBER ROM

CH Pinebeach's Stars N' Stripes ROM

CROSS TIMNERS CHUEY CLIHU ROM